---
With the onset of NFPA 70E Safety Regulations, many companies are searching for safer alternatives to inspect equipment with high levels of PPE requirements or to inspect high voltage equipment, where interlocks prevent access for infrared testing.
Over the past 8 years Thermal Technologies, Inc. has exclusively used Mikron imaging equipment to provide infrared electrical inspections. After much evaluation and research, Thermal Technologies recommends the Mikron Spy-Glass viewing ports as the best option for our customers. Mikron offers three models of viewing ports that can meet the requirements of various equipment specifications. Thermal Technologies works directly with our customers to recommend installation locations to insure that optimal scanning is achieved. If you have additional questions or need a quote, please contact our office at: [email protected] or (276) 650-3495.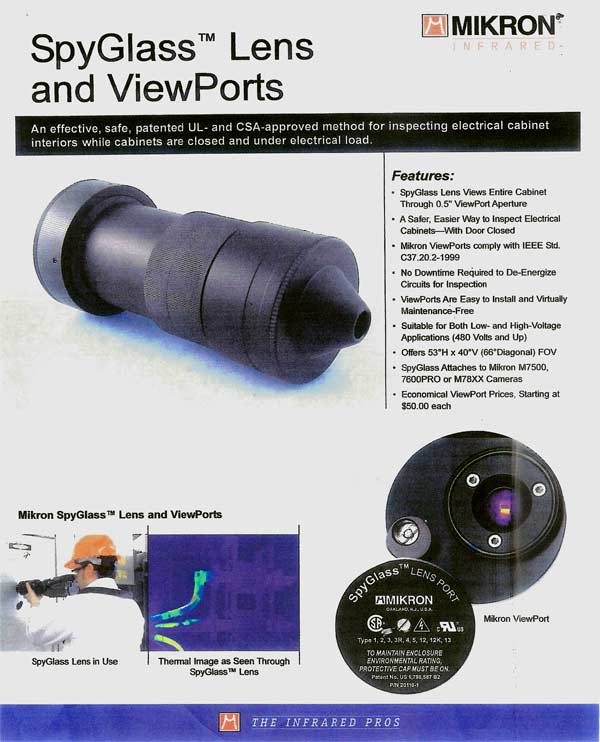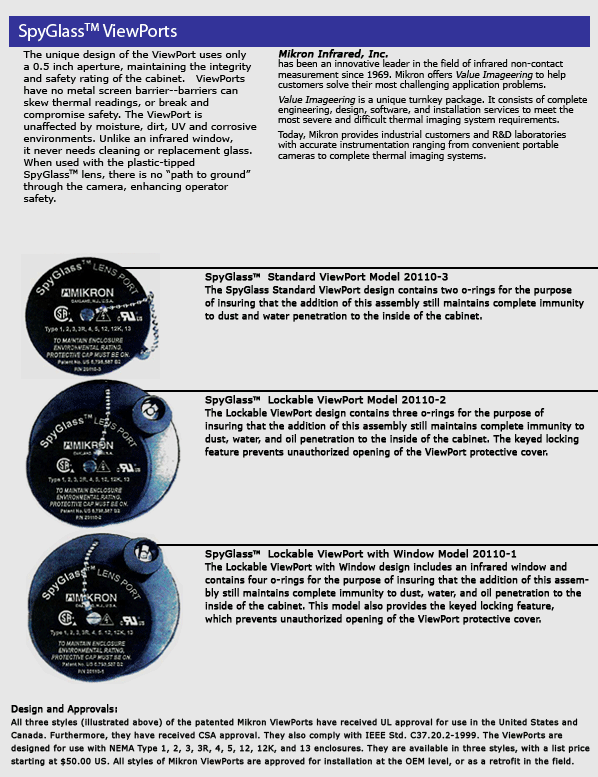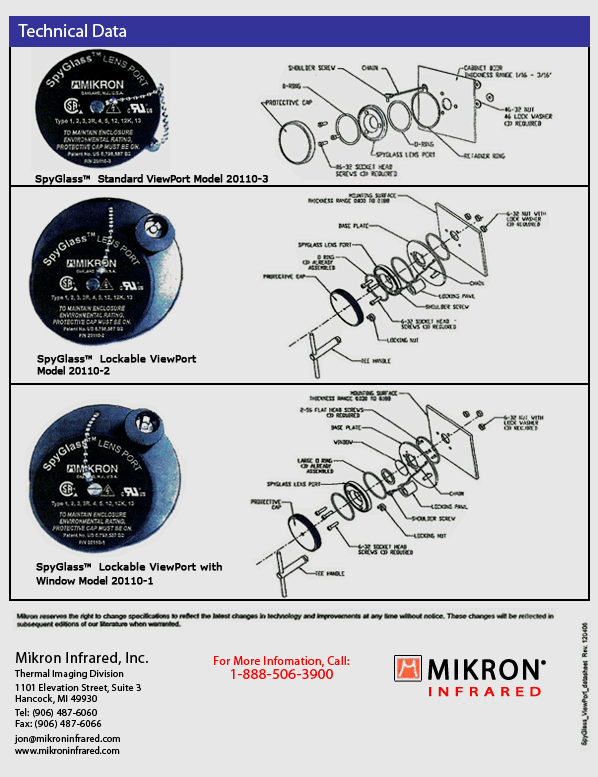 …And this is the result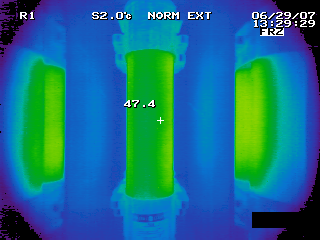 13.2kv Fused Switch – No thermal anomalies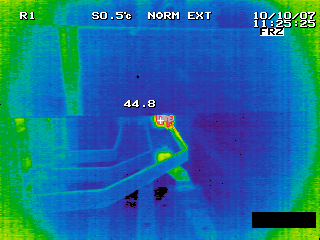 480V Switchgear – Hot Spot on A-phase Primary Bus connection to circuit breaker.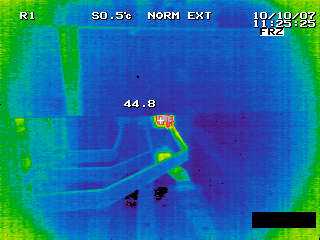 Secondary 480V Bus from 13.2/480V Transformer feeding bus to a drive cabinet.

---