SCAMPS Infrared Scanning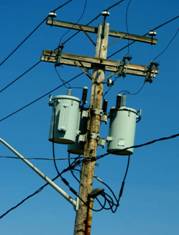 Sign Up Sheet
Loose connections and thermal imbalances- two conditions which can occur in almost any power distribution system. Infrared inspects, detects and evaluates these thermal conditions before a breakdown occurs!
Reduce outages, maintenance costs and improve system conditions.
Substations, overhead lines and equipment, underground transformer installations, and customer owned equipment can be scanned, as well as water and waste water systems.
Scanning conducted during the summer months of June and July; and the winter months of January and February, achieve the best results due to overloaded power systems.
Cost: Call for quote.
For additional information contact Jamie L. Ellis, of Thermal Technologies, at 276-650-3495 or by e-mail at [email protected].
Click the Submit button to send information directly to Thermal Technologies Inc., authorized by SCAMPS.