Here are some frequently asked questions regarding infrared scanning.
---
Q:Can an infrared inspection be performed while production is running?

A: All the thermographic inspections are conducted while systems are running under load; therefore, no downtime is necessary to conduct the survey.

Q:How accurate is an infrared electrical inspection?

A: A thermographic survey provides positive identification of problem locations, thus maintenance can be performed on facts rather than guesswork.

Q:What do we use when we inspect your electrical equipment?

A:Our newest thermographic imager is the Mikron 7200.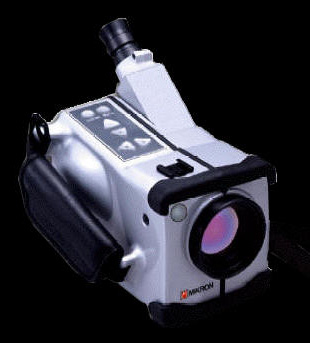 PERFORMANCE

Temperature Range:
Range 1: -40°C to 120°C
Range 2: 0°C to 500°C
Range 3: 200°C to 2000°C (Optional)
Measurement Accuracy:
±2% or 2°C of reading
Field of View:
29°(H) x 22°(V)
Focus Range:
30 cm to infinity
Instantaneous FOV / Spatial Resolution:
1.58 mrad
Image Update Rate:
30 Hz/60Hz (selectable)
Sensitivity / NETD:
0.06°C @ 30°C
Detector:
320 x 240 UFPA VOX Microbolometer
Spectral Band:
8.0 to 14.0 µm
Atmospheric Transmission Correction:
Input correction by outside temperature, humidity,and measuring distance
Emissivity Setting:
Auto based on operator input
Alarm:
Upper or Lower
Image Freeze::
Provided
Q:What are the costs of infrared electrical inspections?

A: All inspections are based on a daily rate. Depending on the location, a minimum of travel expenses may be included in the price. The cost of unexpected downtime and the associated costs can be significantly reduced by scheduling periodic surveys.

Q:How safe are infrared electrical inspections?

A:Thermographic surveys are non-contact and nondestructive, thus representing a safe and reliable method to survey high-voltage equipment.

Q:Where are we located at?

A: