Overhead bus ducts are often overlooked or neglected when performing electrical maintenance. Location and accessibility can make efficient bus duct maintenance a rather difficult task.
Infrared testing proves to be an efficient and effective method of catching potential trouble spots in bus work. Overheating at bus joints can easily be identified and problems with individual bus switches can also be pinpointed.
The following images represent some of the various types of problems located in bus duct.
---
Bus Joint
Bus Duct- GI Bus #1 Bus Joint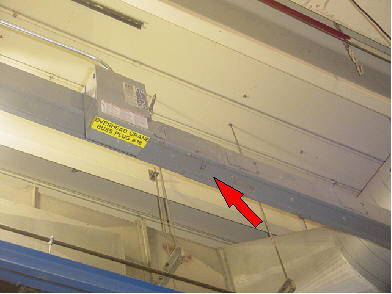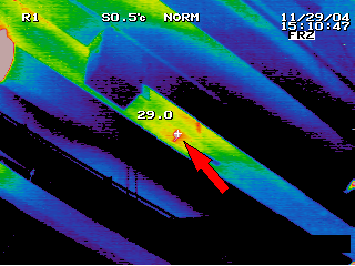 Object Temp:29oC
Reference Temp:29oC
Temperature Rise:7oC
---
Bus/Bar Connection
FDP- 118B-SG / Main Bus Duct Connections Bus/Bar Connection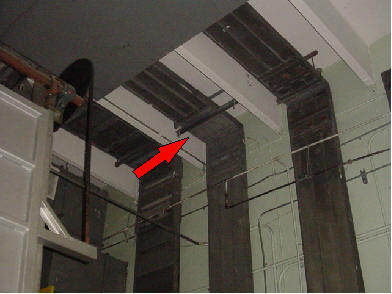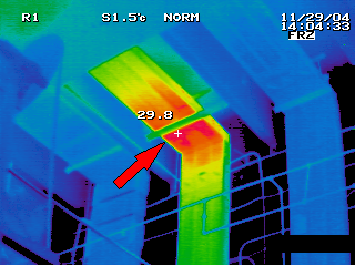 Object Temp:42oC
Reference Temp:25oC
Temperature Rise: 17oC
---
Bus Joint
GI Bus #1 Section II Bus Joint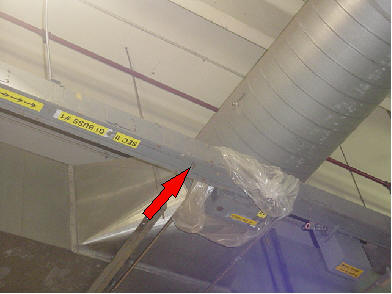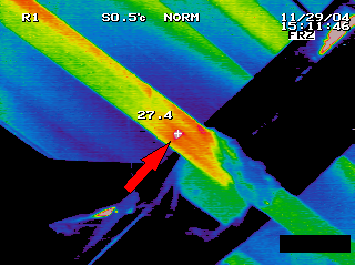 Object Temp:27oC
Reference Temp:22oC
Temperature Rise: 5oC
---
Bus Joint
400A Bus PlugSwitch Assembly/Bus Stab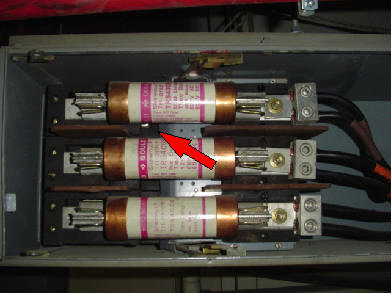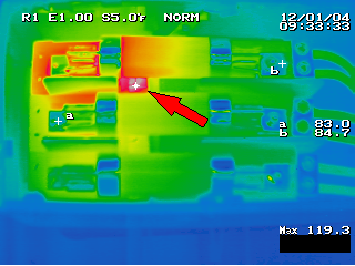 Object Temp:119oC
Reference Temp:83oC
Temperature Rise:36oC
---
Fuse Clip/Switch Assembly/Bus Stab
30A Bus Plug Fuse Clip/Switch Assembly/Bus Stab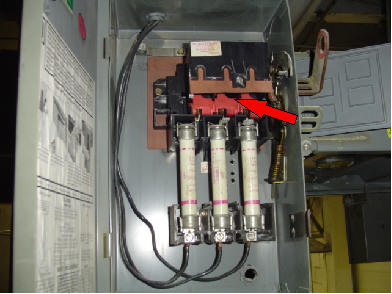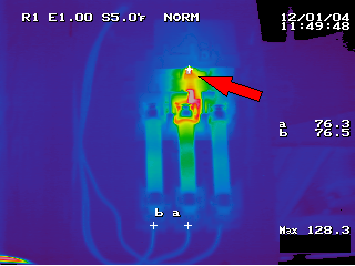 Object Temp:128oC
Reference Temp:76oC
Temperature Rise:52oC
---